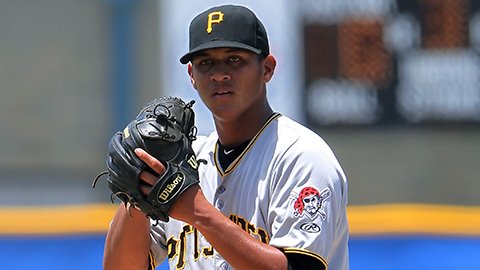 Hey guys, the West Virginia Power released there opening day roster recently:  http://www.milb.com/roster/index.jsp?sid=t525
The team will be deep in pitching with starters: Luis Escobar, Cam Vieaux and Blake Cederland.  SS) Stephen Alemais and 2B, SS) Trey Arbet are interesting as well.
The big omission is #1 pick Will Craig but he's a college bat so he could skip WV and head to Bradenton.
For scouting reports on many of the rostered click the preview
At Notes From The Sally it's all about live look scouting.  I'll see West Virginia in Mid April in Hickory and in Mid May in Asheville.
Here's  link to the WV Power roster:  http://www.milb.com/roster/index.jsp?sid=t525
And the corresponding article:  https://www.milb.com/power/news/play-ball-2017-roster-announced/c-222470256/t-196097280